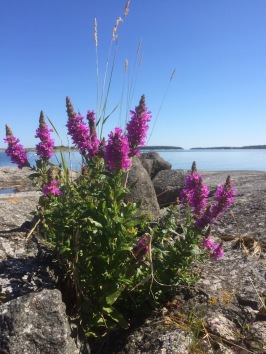 Swedish Consultants Association - chemical environmental and health risks

The Swedish Consultants Association consists of consultants with expertise in EU and Swedish legislation regarding chemical products, biocidal products, cosmetic products, pharmaceuticals, occupational health, environmental management, environmental impact, transport of dangerous goods and testing of chemicals. The Consultant Association's purpose is to facilitate for you as customer to find a relevant partner for your inquiry.

You will find the affiliated Consultants under KONSULTER (consultants). For specific services send us your question. Your question will then be forwarded to all members.

Services provided by our consultants:
REACH – Registration, Authorization, Chemical Safety Reports, Product Compliance etc.

CLP CLASSIFICATION & LABELLING, REACH annex II SAFETY DATA SHEETS

TRANSPORT OF DANGEROUS GOODS – Classification, Safety Advisors etc.

COSMETIC and HYGIENIC PRODUCTS – Cosmetic Product Safety Reports, Labelling, Registration in CPNP etc.

TATTO INKS - check ingredients, labelling, registration etc.

PHARMACEUTICALS – Non-clinical Overview and Environmental Risk Assessment

MEDICAL DEVICES - Support, classification, biocompaibility studies, CE marking etc.

BIOCIDES and PLANT PROTECTION PRODUCTS – Application for Authorization, Risk Assessment etc.

BUILDING PRODUCTS - Building Product Declarations, Building Product Databases et.

ENVIRONMENTAL AUDITING - Support

OCCUPATIONAL HEALTH QUESTIONS – Support, Investigation of Chemical Occupational Hazards etc.

ECOLABELLING – Nordic Ecolabel, EU Ecolabel, Environmental Product Declarations etc.

LABORATORY TESTING – Toxicity, Ecotoxicity, Chemical testing etc.

TRAINING & EDUCATION – Reach, CLP, Swedish National Legislation, Dangerous Goods etc.

Competence and experience
The individual consultants who are members of the association:
Have a scientific education and work experience in the association's activity areas, and/or at least five years of professional experience in health and environmental issues from industry, government, or other activities.

Work professionally as a consultant with chemical environmental and health risks.
However, the association is not responsible for the individual consultants' suitability and competence.